Large Animals Vet Care in Jesup 
As a farmer or producer, you need to ensure the long-term health of your livestock and large animals — and the stability of profits. 
Our experienced vets at Wolfe Animal Hospital are here to help by offering both ambulatory and in-house services. 
Ambulatory services can be provided for farms within our service radius of 20 miles. We also offer a diverse selection of in-house services and on-call emergency care. Please contact us with any questions about your specific circumstances or to schedule an appointment.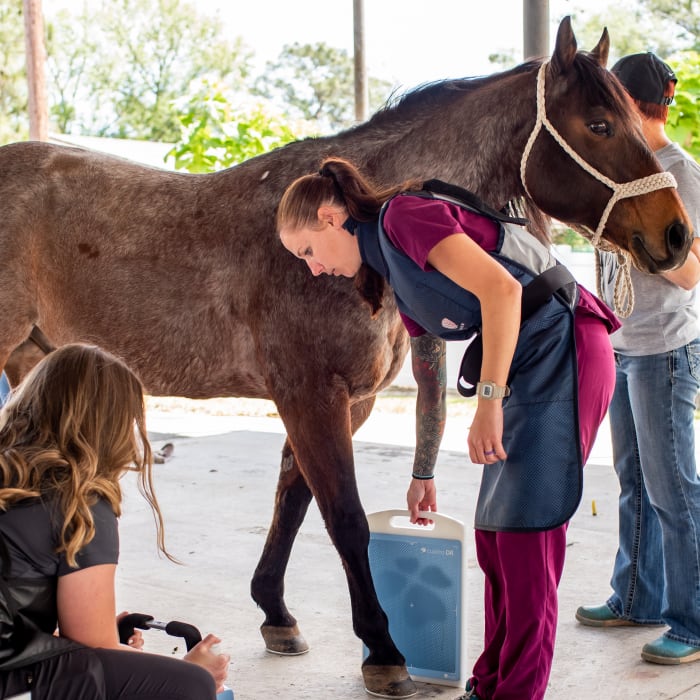 Experience in Large Animal Care
Our large animal vets in Jesup provide compassionate care, with an eye on health and safety for both animals and their caretakers, who range from breeders to producers and farmers. 
Our services for large animals include:
Routine exams
Annual vaccinations to vaccinate herds against disease (W. Nile EWT + Flu/Rhino, Strangles, & Rabies)
Lameness evaluations and treatment for injuries
Pregnancy checks
Health certificates
Coggins Testing
Herd & Stable Management Program development
Whether you need to visit our vets or have them come to you, we are always here to provide guidance, advice, and effective diagnostics and treatment.
FAQs about Large Animal Services
Farm Calls
Does your large animal have an emergency or routine health or a reproductive issue? Our veterinarian Dr. Clint L. Hall is experienced in treating large animals and can provide care at your farm by appointment only.