Cat & Dog Boarding Services
We understand how stressful it can be to leave your pet when you have to be out of town - especially if they are ill, or while they are recovering from a surgery or procedure. At Wolfe Animal Hospital, we want to help you rest easy. 
We provide comprehensive standard and luxury boarding services for all of our patients, and medical boarding services for pets with conditions that standard boarding centers may not be equipped to accommodate.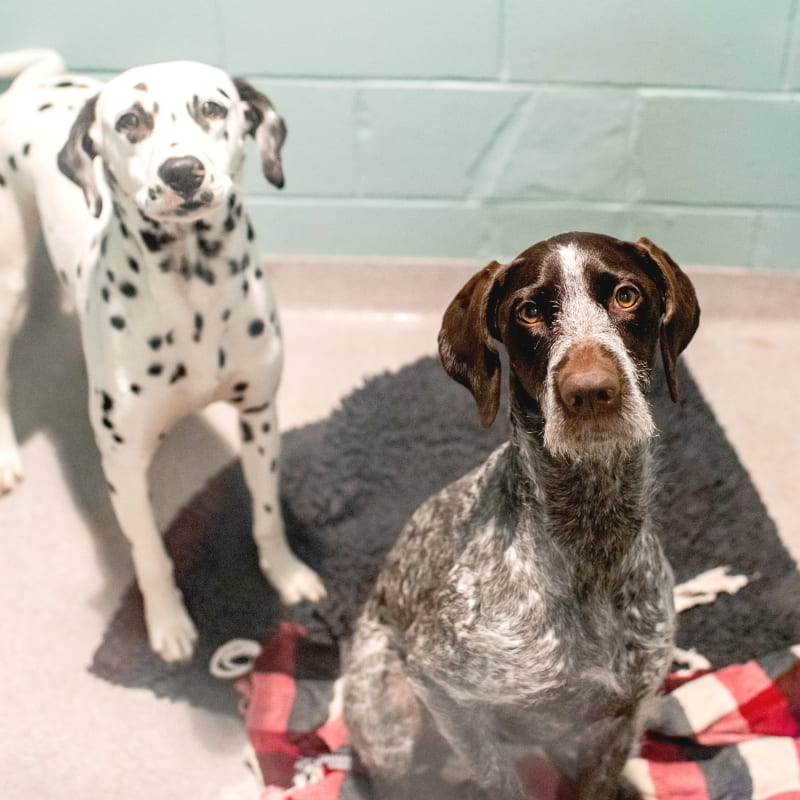 Luxury & Standard Pet Boarding Services
Luxury
Our luxury pet boarding package includes:
At least 4 trips to our interactive play area every day your pet is with us
Private suites with television (tuned to their favorite shows, of course!)
Bedding changed daily for your pet's comfort
Bathing upon request (extra fee)
Free bathing for stay of 3+ days
Standard
Our standard cat & dog boarding package includes:
Regular or large-sized kennel depending on your pet's size
Bedding (provided for all types of patients) changed daily
Individual outdoor run 
Medical Pet Boarding
Your pet will be supervised by our expert veterinarians and nurses, who will administer medications and watch over them closely. Any required medications will be administered to your pet on the same schedule they are used to at home.
FAQs About Our Pet Hotel
We're serious animal lovers, and our highly trained and attentive staff enjoys giving our boarders all the attention, comfort, and care they deserve while they're staying with us.
Read our FAQs for answers to our most frequently asked questions about boarding at Wolfe Animal Hospital's Pet Hotel.
If you have further questions about boarding, please feel free to contact us!